Do you feel self-conscious or inhibited at the gym? If so, you're not alone. 
It's common to feel "gym-shyness" when you're surrounded by people who seem more experienced or confident. It's especially hard if you're new to the gym and don't feel like you fit in. 
But please know that you're not alone in feeling this way. Many of us struggle with similar feelings at some point.
But don't worry, here are some simple steps you can practice to help you feel more confident.
But First of All, Why Do We Feel Self-Conscious At the Gym?
There are many reasons why someone might feel self-conscious or intimidated at the gym. 
Some people may be unfamiliar with the gym environment or feel intimidated by other people there. Others might feel embarrassed about not knowing the right way to workout or afraid of making mistakes.Others may worry about being judged by their peers or feel self-conscious about their appearance. 
If you feel "gym shy," know that it is possible to overcome these feelings and enjoy your workouts without fear or stress. Let's go through some tips to help you feel more comfortable and confident at the gym
Acceptance Is Key
One of the most important steps in overcoming feeling self-conscious at the gym is to accept yourself for who you are. It can be difficult, especially in a fitness-focused environment, but understanding and appreciating your own body is key. 
This means acknowledging and embracing your physical strengths and weaknesses, rather than comparing yourself to others. Take pride in your progress, no matter how small or large, and be confident in yourself. 
Remember that everyone has different levels of ability, so there's no need to compare yourself with anyone else. The most important thing is to focus on your own journey and improvements.
Bring Your Buddy In:
It can be difficult to feel comfortable in the gym when you are feeling self-conscious. 
One of the best ways to get over this feeling is to create a supportive environment for yourself. Surround yourself with people who will encourage you, rather than criticize or judge you. 
Ask a friend or family member to join you in your workout, or join a class to make friends with people who share similar goals. This will help you feel more at ease and less isolated. 
Remember That Everyone Is There For Their Own Reasons
It's easy to forget that everyone in the gym are there for their own reasons. Yes, they might have different goals, backgrounds, and experience levels, but it's important to be respectful of those differences. 
Understanding that everyone at the gym is focused on their own workout and has their own unique journey can help you break down the barriers of self-consciousness and feel more comfortable working out in front of others.
Focus On Your Workout
When you start feeling self-conscious at the gym, you may be tempted to compare yourself to others or get distracted by what they are doing.
When you catch yourself doing so, take a step back and re-focus on your own workout and goals. It's important that you should only compare yourself with who you were yesterday, not to who someone else is today.
Hire a Trainer:
Working with a personal trainer can be an added cost to your gym fees, but it is a great way to become familiar with the gym and its equipment. 
This can help reduce your fear of working out alone, and a trainer can also ensure that you are using proper form to help you achieve your fitness goals.
Try Group Fitness Classes: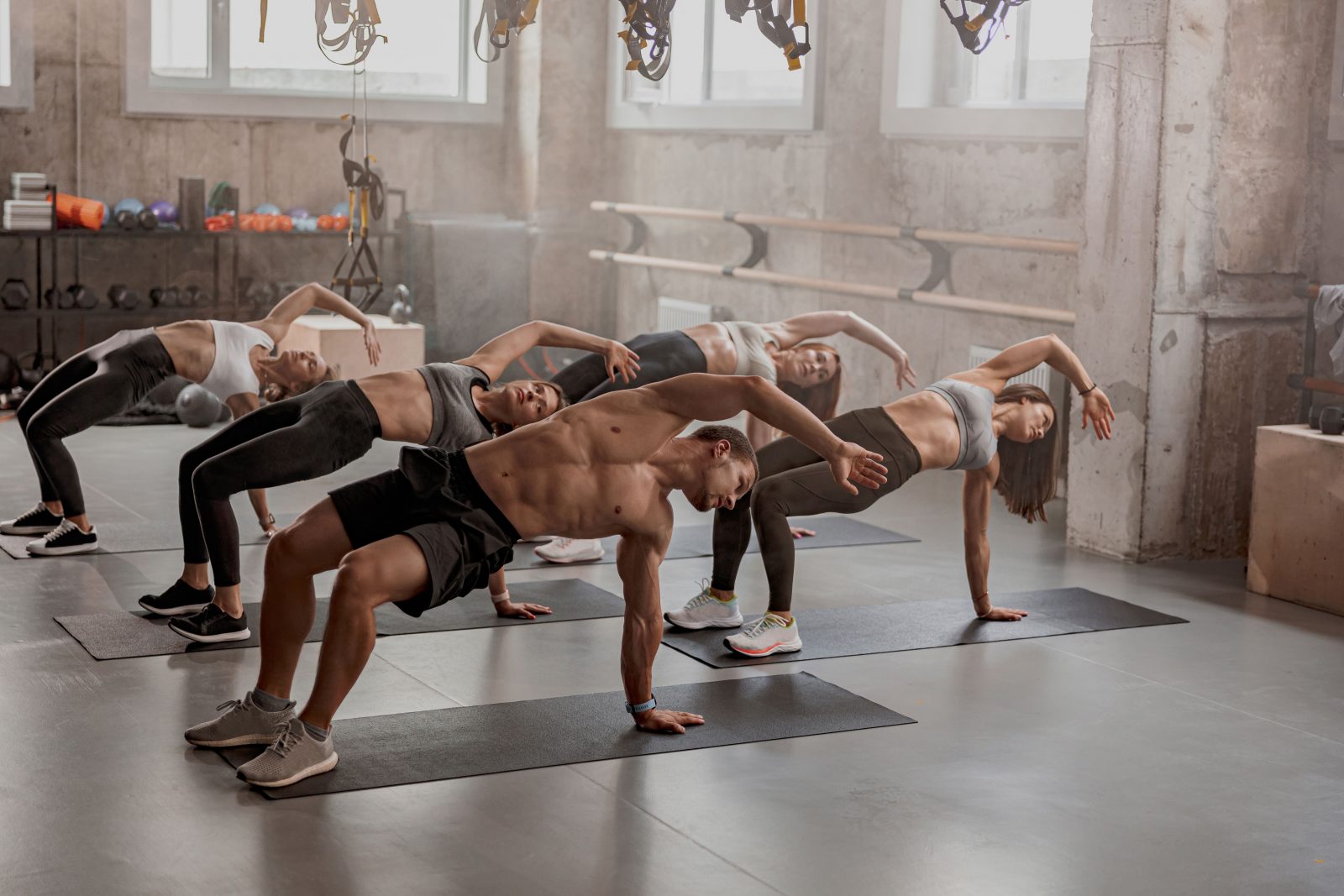 If you're feeling self-conscious at the gym, you might find it helpful to try group classes or  fitness classes. Even though it might seem counterintuitive, participating in group exercise can reduce anxiety because you can follow the instructor or other participants. This can help reduce the stress of not knowing what to do at the gym.
Life n Fitness wants you to feel welcomed at the gym
If you're still feeling a bit shy, don't worry. We're here for you because Life n Fitness believes that the gym can be your second home.
We are confident that you will feel motivated to workout and leave your shyness at the door when you Join Our Community!